1. Always check their IDs
Are we able to tell it's a fake police officer just by his appearance? The truthful answer: you can't, unfortunately.
Apparently, you can get a complete set of police uniforms for as low as RM2,000 and scammers take full advantage of it
.
But start by asking them to produce their ID card, which any genuine police officer is obliged to do. It should have 'Polis Diraja Malaysia (PDRM)' written in front. At the back, there'll be a passport-sized photo, their full name and matrics number but you obviously won't see that unless they hand it over to you.
Now, you can identify their rank and whether they're allowed to boss you over by the colour of the card:
Blue ID cards represent the rank of Inspector and above - they are the only ones who have the right to arrest you.
Yellow ID cards represent constables or those below the rank of Inspector.
White ID cards represent reserve police who accompany their team to perform law enforcement duties.
Red ID cards represent suspended policemen who have no right to either interrogate or arrest you.
However, there can also be plain-clothed policemen to add to your confusion. If such an individual stops you, politely ask him to show his card. Take down the name, ID number and vehicle registration number (if any).
"I would advise people to always ask officers who approach them to verify their identity with their police ID card. We all have them. All police officers must show you their card if you ask for it. If they do not produce their identification, you have no obligation to oblige them. Lodge a report if that happens," said Sungai Buloh OCPD
Supt Junaidi Bujang
.
2. Ask all the right questions (politely ya)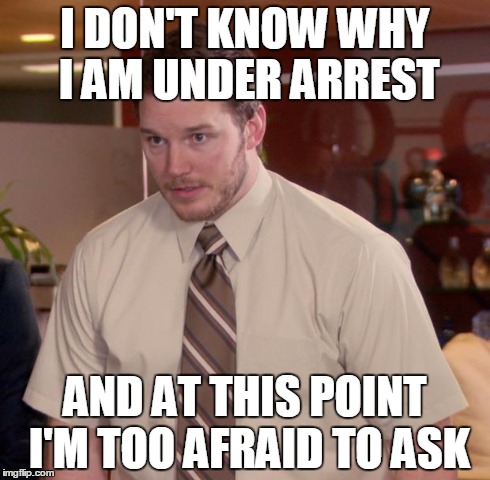 These fake police usually try to distract you by focusing on YOU - any mistakes, flaws, or weaknesses, they'll pounce on it! They'll smooth talk their way into getting your personal information, money, or both. If you're forced to, just give them your name, IC number and address.
If they still insist on more, ask politely, "Am I under arrest?" If the answer is "No", then you can walk away and refuse to follow them to the police station or anywhere else. However, to scare you, they might play along and say that you're indeed under arrest (don't panic, follow the steps below).
The most important thing to remember at this stage:
they cannot arrest you unless there is at least one high-ranking police officer (a blue ID card) present
. But if you really find yourself under arrest, try not to put up a fight because they can then apply force on you.
Take the following steps instead:
First: Ask why you're under arrest. It's against the law to arrest you without stating the exact reasons.
Second: Ask which police station you'll be taken to.
Third: You have the right to make ONE phone call. Call a friend, relative, neighbour, or lawyer (anyone you trust lah) and quickly let them know where you are, the details of the arresting officer, and the police station's location so that they can come to your rescue. You can also call a nearby Legal Aid Centre (LAC) to help you.
Fourth: Exercise your right to remain silent until help comes.
3. Don't let them randomly search you
There have been incidents of
fake police officers
demanding to search unsuspecting victims, or turning up at their target's house wanting to search the premises. If that happens, again ask for the name and ID card. In addition, if it's the latter, firmly request them to produce a search warrant.
A search warrant is a legal document that gives them the authority to enter and search your house, with or without your permission! Be informed that they cannot search your home unless it's a sizable offence under the Criminal Procedure Code (CPC), namely those carrying jail time of more than 3 years.
Always remember:
don't let the police personnel get too close to you, and stay alert
. Volunteer to take out all valuables from your pockets and bags, and keep them out in the open. If they turn out to be fake police, chances are they might try to plant drugs (or anything else illegal) on you, so that they can put the blame on you.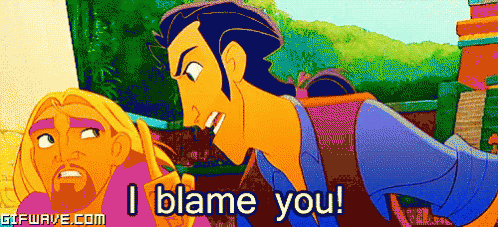 In addition, don't allow your phone to be taken away. Scammers are only interested in getting enough of your personal details to blackmail you. But if you know your rights, you can avoid falling into that trap.
According to the Communication and Multimedia Act 1998 (CMA), the police are required to have a warrant (Section 247) before they can check your phone, unless you are a person of interest. Searching for your phone randomly without any incriminating evidence on you is an invasion of privacy and violation of your constitutional right.
4. Beware of any suspicious vehicles
It used to be that fake police officers opted to rent unmarked cars with the number plates covered up (or are fake) in order to avoid detection. They may then claim to be plain-clothes police officers who just so happen to be off-duty. However, it would seem that the scammers are getting smarter.
Case in point:
Two Malaysian men
bought retired police vehicles off an auction and turned them into nearly exact replicas of genuine ones. Even the sirens and lights were the exact match to that of a serving police cruiser!
If you're in this situation, once again, remain calm and always trust your instincts. If something seems wrong to you, follow the steps in #2. Don't even think of trying to strike a deal. If they're fake, they'll see it as a sign of weakness and threaten you so you'll pay more. Often, these deals are proposed so smoothly and quickly that you may not even have the time to think.
Worse, if those are real law enforcers, then gone lah you. Bribing will only land you in hotter water, and possible jail time!
ALSO READ
:
Attention Motorcyclists, You Can Be Heavily Punished For These!
Here's a list of resources to refer to
Don't be an easy target for these scammers; know your rights and the necessary helplines to call in case you need to seek immediate help. For starters,
the Red Book
is prepared by a group of lawyers called TANGKAP to help Malaysians know their civil rights.
Police station contact numbers:
Kuala Lumpur: 03-2691 3005 / 03-2693 2072
Selangor: 03-5510 7007 / 03-3281 2428
Negeri Sembilan: 06-6013 844
Melaka: 06-2845 519 / 06-2864 514
Johor: 07-2235 698
Perak: 05-2550 523
Kedah & Perlis: 04-7333 467
Kelantan: 04-7448 660
Pahang: 09-5159 244 / 09-2969 410
Pulau Pinang: 04-2617 451/ 04-3108 451
Hotline numbers:
Peninsular Malaysia: (03) 8880 3500/ (03) 8880 4607
Sabah: (088) 286 100/ (088) 675 570/ (089) 764 40
Sarawak: (082) 442 228/ (085) 418 118/(084) 333 788/(086) 334 189
Be extra safe, people! And if you want to make sure that you DON'T get stopped at the legit police roadblocks, then make sure your road tax and insurance are valid; this applies to both
cars
and
motorcycles
!
*The above article is intended for informational purposes only. Loanstreet accepts no responsibility for loss that may arise from reliance on information contained in the articles.